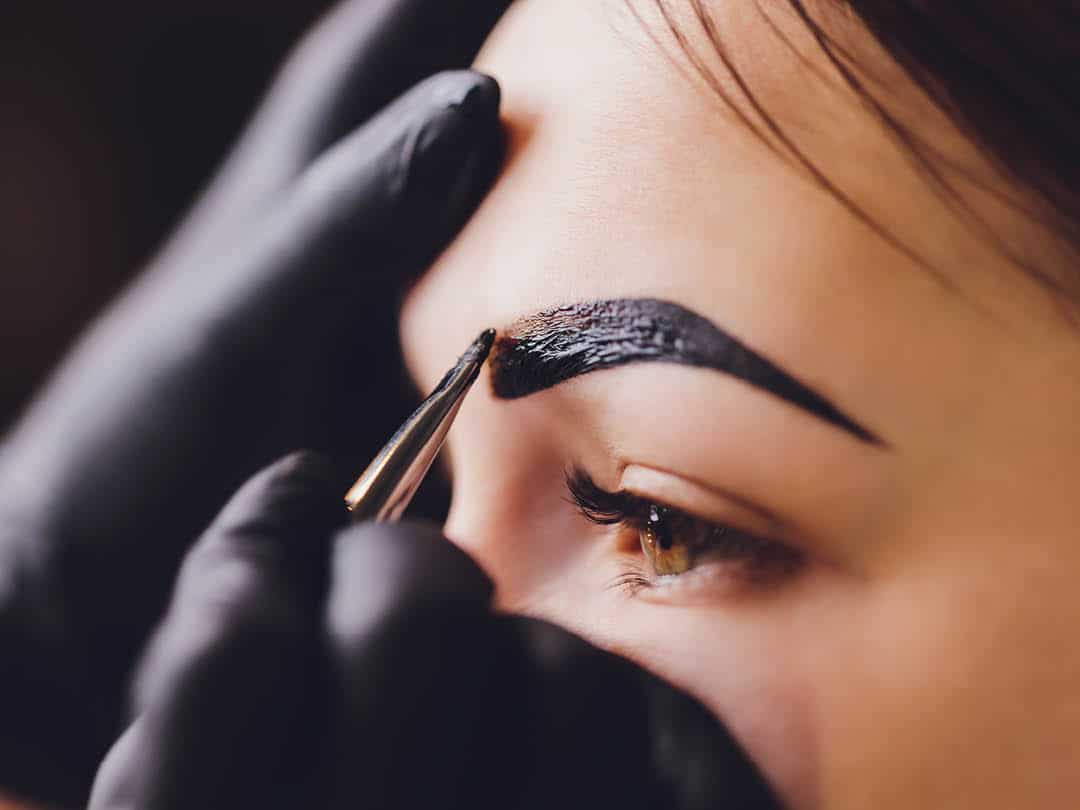 What are Henna Brows?
Henna Brows is one of the most popular treatments currently offered within the beauty industry. Learn how to create stunning brows and the must have Ombré  look using a blend of henna.
Henna is a plant based natural alternative to chemical dyes. It can stain the skin short term giving a fuller, denser brow, and with brow mapping you can create natural looking arches and defined brow shape.
Henna lasts longer than standard tinting with the added benefits of being gentle on the skin, is lead free and contains no ammonia. Henna is made from all natural ingredients and is vegan friendly.
This course covers brow mapping, professional mixology of Henna, brow waxing, brow shaping, trimming and measuring.
Benefits of Henna Brows
Can lift the eyes, giving a more youthful look
Can be anti-aging
Can make brows look fuller
Can make brows look longer
Defined eye area without the need of make-up
Wide range of colours
Creates a uniform shape
Solves asymmetry of the brows
Lasts up to 6 weeks on brows
Better coverage for stubborn grey hair
What does our training consist of?
What does our training consist of?
 Delivery of Health and Safety and Client Care
 Delivery of Anatomy and Physiology
 Theory behind Henna Brows
 Colour theory and mixology
 Benefits of the treatment
 Products needed
 Tools and equipment needed
 Contra indications and Contra actions
 Application process
 Practical demonstration and practical of Henna Brow Treatment
 Brow Mapping – Measuring the eyebrows and planning the shape and colour
 Henna Brow process
 Waxing/Threading of the brows
 Tweezing of the brows
 Trimming of the brows
 Aftercare advice
Beginners Henna Brows Course
For those new to brow treatments. The course will cover brow shaping, plucking and waxing as well as the Henna Brow process.
Henna Brows Conversion Course
For students already qualified in brow shaping, waxing/threading/plucking and tinting.