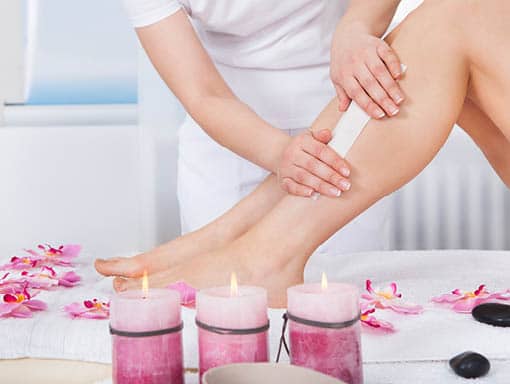 What is Basic Waxing?
Warm wax works by creating a sticky layer on the hair which then allows the hair to adhere to either a paper or fabric wax strip, which gets applied over the top of the wax that is applied to the skin and the hair. This is then removed away from the skin, removing the wax and hair.
What does our training consist of?
Delivery of Health and safety and client care
Delivery of Anatomy and Physiology
Theory behind intimate waxing
Benefits of the treatment
Products needed
Tools and equipment needed
Types of wax available
Areas that can be waxed; leg, underarm, bikini line, eyebrows, lip, chin and forearm
Different client positions for waxing of different areas
Contra indications and Contra actions
Application process
Practical demonstration and practical of intimate waxing
One day course
Optional Kit (contact us for more information)